Best Dog Foods in India – Reviews and Buying Guide
The food that you feed to your dog must be healthy and highly nutritious. While it is great to prepare homemade food for your dogs, it may not always be feasible due to the time factor and cost factor. The next best thing you can do is to rely on commercial dog foods. To start with, let's start with the types of dog foods available in the country.
Commercial dog foods are available in Dry, Semi-wet, and wet forms.
Dry Dog Food
Dry Dog Foods are the most popular dog food relied upon by pet parents across India. Dry Dog foods are extruded kibble-shaped food pellets. It contains only 3% – 7% moisture content that making it last for more days. Dry dog foods are more economical and convenient than wet dog foods.
Semi-wet dog food
Semi-moist dog foods contains 20% – 45% moisture content. Compared to dry dog foods, Semi-moist dog foods are more energy-dense. They are usually sold in vacuum packaging also come with a shorter shelf life and are also slightly expensive than dry dog foods.
Wet dog food
Wet dog food contains up to 75% moisture content. They are sold in pouches filled with flavorful gravy or sauce along with chunks of meat or soya. Usually, they are fed to the dog along with home-cooked or dry dog foods. They are less economical than dry and semi-moist dog food and also they have a shorter shelf life.
If you are new to dog food buying, you may find it difficult to choose the right dog food brand. When selecting dog food for your dog, make sure you do your part of the research and buy the right dog food. Market shelves are flooded with many dog food brands claiming to be the best.
It is also important to ensure that the dog food you buy doesn't contain any fillers. Fillers are ingredients in dog food that have no nutritional benefit but are just added to improve the texture or weight of the food. Generally, corn bran, rice husks, and similar products are used as fillers. If you come to notice any above-mentioned fillers as an ingredient in any dog good, It is best to avoid buying them.
Let's check out some of the best dog foods in India.
1. Royal canin dog food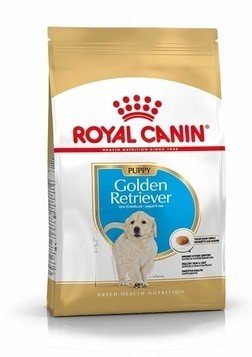 We can Say Royal Canin is one of the best dog food brands in India without a second thought. Quality and affordability are what makes them the best in the market. Royal Canin has a tailor-made solution for almost every dog breed keeping in mind their peculiar dietary needs based on age, energy, and dietary requirement. So, If you are looking for a reliable dog food brand, look no further Royal Canin is good food in India.
Ingredients: Brewers rice, chicken, oats, wheat, cornmeal, chicken, natural flavors, beet pulp, fish oil, calcium carbonate, vegetable oil, potassium chloride, salt, monocalcium phosphate, choline chloride, hydrolyzed yeast, vitamins, folic acid, L-lysine, trace minerals, magnesium oxide, rosemary extract, preserved with mixed tocopherols and citric acid.
2. Orijen dog food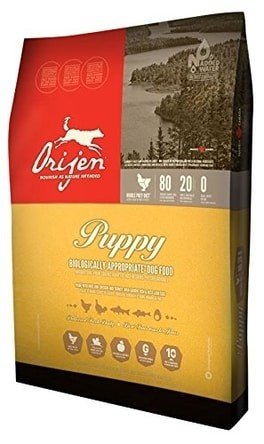 If you are looking for protein-packed food for your dog, Orijen dog food is one of the best choices. They are manufactured in accordance with the dog's basic biological needs. So obviously it should do good for your dog's health. Origen dog food products contain more than 90% meat which is 3 to 4 times more protein than most conventional dog foods. What makes Orijen dog food superior is each of their products comes with a guaranteed 30% minimum crude protein.
Ingredients: Chicken meat, turkey, raw, herring, eggs, pea fibre, raw flounder, pumpkin, collard greens, carrots, apples, salt, dried kelp, potassium chloride. ADDITIVES (per kg): Nutritional additives zinc chelate of amino acids hydrate, calcium-D-pantothenate, cupric chelate of amino acids hydrate, manganese chelate of amino acids hydrate, Preservatives: tocopherol rich extract of natural origin:
3. Acana Dog Food
The next in the line comes, Acana dog foods, one of the reliable dog food brands in India. Acana belongs to the same parent group as Orijen. All of their products are appropriately prepared to match up with the dog's biological needs with locally sourced high-quality food ingredients. You can find Acana dog foods a litter pricier, but it's definitely worth the price for its quality and for being an imported dog food brand.
Ingredients: Chicken, turkey, lentils, peas, fresh eggs, fresh whole flounder, herring, sun-cured alfalfa, lentils, beans, pea fiber, dried brown kelp, pumpkin, butternut squash, parsnips, kale, spinach, mustard greens, turnip greens, carrots, apples, pears, fresh whole cranberries, fresh whole blueberries, chicory root, turmeric, milk thistle, burdock root, lavender, marshmallow root, rosehips.
4. Taste of the Wild Dog Food
The concept behind the taste of the wild dog is that feeding a dog it's a natural diet that they used to eat in their natural habitat. Taste of the wild dog foods is high-quality dog foods, prepared with meat ingredients such as beef, wild boar, etc.., contained in the diet of the dog's ancestors. The ingredients include beef, bison, wild boar, smoked trout, etc.., that wolves prey on while in the wild.
Ingredients: Buffalo, Lamb Meal, Chicken Meal, Sweet Potatoes, Peas, Potatoes, Eggs, Roasted Bison, Roasted Venison, Beef, Natural Flavor, Tomato Pomace, Potato, Fish Meal, Salt, Choline Chloride, Taurine, Dried Chicory Root, Tomatoes, Blueberries, Raspberries, Yucca Schidigera Extract, Dried Lactobacillus Plantarum Fermentation Product, Dried Bacillus Subtilis Fermentation Product, Dried Lactobacillus Acidophilus Fermentation Product, Dried Enterococcus Faecium Fermentation Product, Dried Bifidobacterium Animalis Fermentation Product, Vitamin E Supplement, Iron Proteinate, Zinc Proteinate, Copper Proteinate, Ferrous Sulfate, Zinc Sulfate, Copper Sulfate, Potassium Iodide, Manganese Proteinate, Manganous Oxide, Ascorbic Acid, Vitamin A Supplement, Biotin, Niacin, Calcium Pantothenate, Manganese Sulfate, Sodium Selenite, Folic Acid. Contains A Source Of Live, Naturally Occurring Microorganisms, and preservatives.
5. Arden Grange Dog Food
Arden Grange dog foods are hypoallergenic, which are free from any allergy-causing food ingredients. If your dog is said to have any food-related allergy, Arden Grange dog foods are the right option.
Ingredients: Chicken and Chicken meal, rice, maize, beet pulp, eggs, krill, yeast, whole linseed, minerals, prebiotic FOS, prebiotic MOS, yucca extract, glucosamine, MSM, chondroitin, cranberries, nucleotides.
6. Drools Dog Food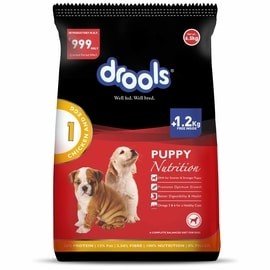 Drools is a prominent Indian dog food brand renowned for products of premium quality with great affordability. They are the best value for money when it comes to the quality of dog food. It makes them one of the best dog food in India for budget buyers.
Ingredients: Chicken, Eggs, Corn, Rice, Wheat, Corn gluten meal, Fish oil, Soya oil, Corn oil, Lecithin, Essential amino acids, Minerals, Vitamins, Salt and anti-oxidants
7. Wag and Love dog food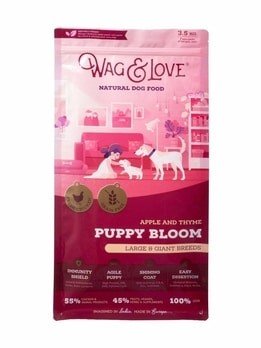 Wag and Love is another well-known dog food brand in India that positioned itself in the premium dog food segment. Their dog products are manufactured with high-quality human-grade food ingredients, abiding by international quality standards. It is one of the grain-free, low glycemic dog food in India offering all-around nutrition to your dog.
Ingredients: Chicken, Fruits, Vegetables & Exotic Herbs, Natural Anti-oxidants, Pure Norwegian Salmon Oil, Nutritional Additives: Glucosamine, Chondroitin, Chelated Minerals, Prebiotics, Yucca Extract, L-Carnitine, and Taurine.
8. Hill's Science Diet Dog food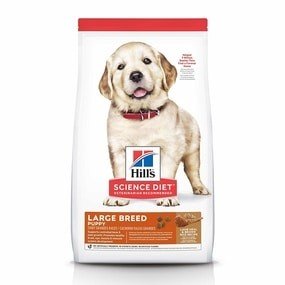 Hills Pet is a very unique dog food company that claims to scientifically innovating dog food, while most dog brands endorse natural dog food in the advertisement. All the products they have been manufacturing will be consistent in quality and nutrition. So most veterinarians recommend Hills Pet as a prescription diet for illness and nutrition deficiency. Ultimately It is one of the best dog food brands in India.
Ingredients:  Chicken and Chicken meal, Barley, Wheat, Corn, Sorghum, Cornmeal, Soybean Meal, Rice, Chicken Liver Flavor, Dried Beet Pulp, Soybean Oil, Pork Flavor, Lactic Acid, Calcium Carbonate, Flaxseed, Potassium Chloride, Choline Chloride, Iodized Salt, vitamins, Biotin, Vitamin B12 Supplement, Pyridoxine Hydrochloride, Folic Acid, Taurine, minerals (Ferrous Sulfate, Zinc Oxide, Copper Sulfate, Manganous Oxide, Calcium Iodate, Sodium Selenite), Oat Fiber, Mixed Tocopherols for freshness, Natural Flavors, Beta-Carotene, Apples, Broccoli, Carrots, Cranberries, Green Peas.
9. Pedigree dog food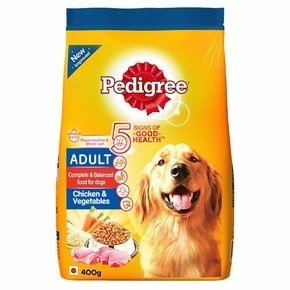 Pedigree is the first name that will pop up in people's minds while thinking of dog food in India. Pedigree is a well-known dog food brand in India. It is value for money with satisfactory quality. Pedigree is also known as budget dog food in India. If you are looking for affordable dog food, pedigree is the one. Pedigree dog foods are the most preferred option for dog rescuers and rescue homes as they are very affordable that enables rescuers to buy them in larger quantities to feed a large number of rescued dogs.
Ingredients: Corn, Animal fats, Beet pulp, Meat and Bone meal, brewers rice, vegetable oil, corn, and gluten meal.
10. Himalaya Dog food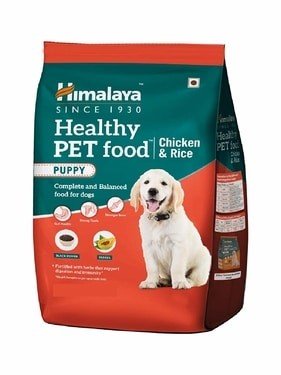 Himalaya dog food is a product by a well-known Indian brand. Himalaya's product for humans is highly regarded, their dog food products are a little lower in fame. As far as their dog food products are concerned, they are pretty appreciative of satisfactory quality. There are more positive reviews coming from the dog owners who buy Himalaya dog food them.
Ingredients: Poultry, Meat and Meat Products, Vegetable Oil, Taste Enhancer, Maize Gluten Meal, Carrot Powder, Calcium Phosphate, Sodium Chloride, Choline Chloride, Guduchi (Tinospora Cordifolia), Tree of Heaven (Ailanthus Excelsa), Popala (Aerva Lanata), Vitamins, Potassium Chloride, Permitted Antioxidants, Minerals, Zinc Sulphate and Permitted Preservatives.
Conclusion
The above-listed items are currently the best dog foods in India. Though commercial dog foods are claiming or at least marketed to be the complete diet food containing all the nutrients required for your dog, It is always good to include some home-prepared foods in your dog's diet to ensure the best health for your dog.