15 Best Dog Snacks & Treats in India
Dogs are treats cravers, and that's a universal truth that every dog parents know. Anyway, which dog parents wouldn't want their dog to be happy? Dogs can absolutely go crazy about snacks or treats because simply they love to eat them. Let's look into some best dog snacks and treats in India.
It is more important to ensure the dog treats that you are buying are healthy and safe and do not contain any harmful ingredients that are bad for your pooch's health. Dog Biscuits and Chew bones are the most popular dog treats, also a few fruits and vegetables such as apples, cucumbers can be a part of healthy dog snacks.
Best Dog Snacks & Treats
Meat Up Chicken Flavour Real Chicken Biscuit
Meat Up Dog Biscuits is now the best-selling dog snack in India, thanks to its attractive price and packaging. Overall Biscuits are something that all puppers like and to make it even more likable, Meat Up biscuits are available in chicken and mutton flavors.
Chewers Mutton Dog Biscuits
Chewers dog biscuits are oven-baked with wholegrain ingredients and wholesome goodness. According to Chewers, these biscuits are healthy and they added no artificial additives. Only locally sourced ingredients are used and more important they are deliciously baked.
Drools Absolute Calcium Bone Jar
Drools Absolute Calcium Bone Jar comes with 2 in 1 goodness. Yes, It can be a good snack for your dog and also be a great calcium supplement for your dog. Calcium is something that keeps your dog's teeth and bones stronger and healthier. So Never miss this great product.
Pedigree Dentastix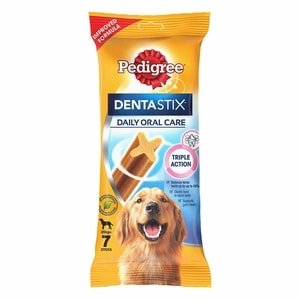 With dual benefits, Pedigree Dentastix stands top in the Dog Snack segment. It is a great dog snack, and can also be a great daily oral care regimen for your dog. Just step out to buy one for your pooch.
Dogsee Chew Dog Treats
Dogsee chews are a unique dog treat recipe. They are made from Himalayan Yak cheese. Its preparation is also highly unique. They are totally made with hands and the preparation involves 35 days of smoking drying to bring out the hard texture which is important in a dog snack.
Black Dog Treats for dogs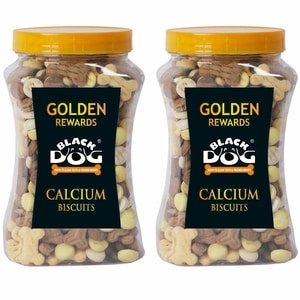 Himalaya Dog Treats
Choostix Multigrain Biskies with Real Milk Solids + calcium & vitamin D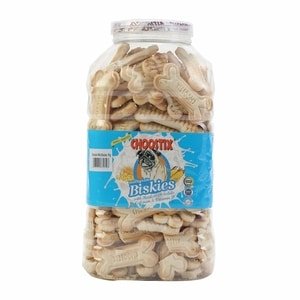 Chip Chops Dog Treat
Meat Up Munchy Sticks, Mutton Flavour, Dog Treats
Dogaholic Milky Chews Sticks Dog Treat (30 Pieces)
Dogaholic Max Chicken Bacon Strips, BBQ,
Gnawlers Calcium Milk Bone Dog Snacks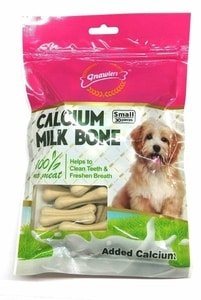 Mountain Dog Chews
Heads Up For Tails Gluten and Grain-Free Happi Doggy Dog Treats Dental Chew Zest