Best Wet Cat Food in India for Cats and Kittens
If you recently added a new cat to your family, one of the foremost decisions you have to make is what type of cat food is good for your cat. There are two types of cat food, they are dry and wet cat food.
While there are upsides and downsides for both dry food and wet food, Wet cat foods offer a great many benefits to our cats. Wet foods are generally high in fat and protein content, also it is highly palatable. Let's see some of the best wet cat foods in India.
Whiskas wet cat food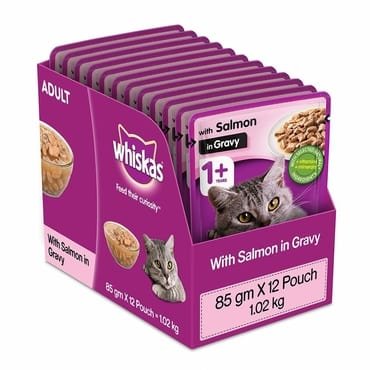 There are several reasons why Whiskas is the best-selling wet cat food in India. One of the reasons is Whiskas is a reputed cat food brand. When in doubt, you can go for Whiskas without much thinking.
It gives out balanced nutrition, also becomes a delicious meal for your cat.
It is a easily digestible meal, so cats can enjoy it thoroughly without digestive issues.
It's rich aroma and flavour will definitley appeal to the taste buds of your cats.
Sheba Rich Wet Cat Food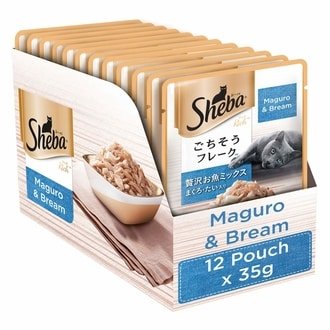 If you look for a change to Whiskas, Sheba Rich wet cat food is a perfect choice. The price of Sheba is a little higher than Whiskas but you will never be disappointed. You can witness your cat joyfully eating it. It has more protein and all the goodness of Maguro & Bream.
Complete and balanced Nutrition
Mix of high quality and nutrituous Maguro & Bream fish
Has 10% Protein in each pouch.
Suitable for all cat breeds.
Schesir Wet Cat Food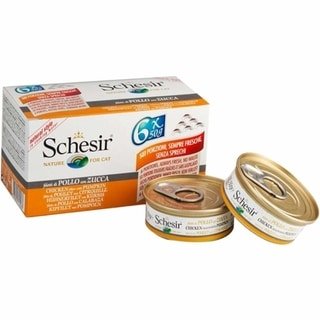 Schesir is a well known high quality wet cat food. All the ingredients in it are pretty impressive and natural without any additives. Good amounts of Chicken in it fulfils the daily dietary protein requirement of your feline partner. It's best to feed the wet cat food along with dry food. Little cooking with water is required before you serve to your cat.
Easy Preparation
100% natural
Gluten free
Contains Chicken fillets 67%
Bellotta Premium Wet Cat Food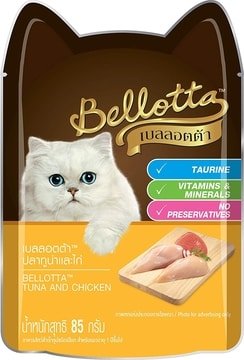 Bellota wet cat food can serve as a great health food for cats because it contains a nutrient called taurine which are extremely good for cats. It makes bellota, one of the best wet cat food in India. Besides taurine, it contains other important vitamins and minerals which can help boost your cat's health.
Taurine acts as an antioxidant which protects from free radical damage, and maintain the health of your cats.
Boost feline's heart health.
Conclusion
Wet cat foods can serve as a delicious treat for cats, also it can be great supplementation for their health. For best results, feed wet foods combined with a mix of dry foods or regular cat food.