Best Multivitamin Supplements for Dogs in India
Have you ever thought about your dog needing a multivitamin? Just like people are into various types of nutritional deficiencies due to poor eating habits, Our dogs are also are prone to many types of nutritional deficiencies.
Factors such as poor eating, malabsorption, and certain diseases such as cancer can cause Nutrition deficiency in dogs. Nutrition Supplements are very effective in treating nutritional deficiency in dogs. To address the daily nutritional requirement of dogs, dog multivitamins are a great remedy. Let's see some of the best Multivitamins for dogs in India.
1. Proviboost Multivitamin Supplement for Dogs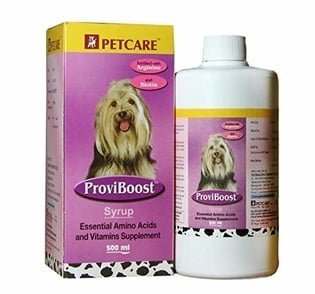 Proviboost is one of the best multivitamin syrups for dogs in India, it is also one of the highly prescribed health supplements for dogs by veterinarians. It is a syrup-based supplement so easy to make your dog have it. Many pet parents have also reported that they noticed high energy in their dogs after supplementing their dogs with Proviboost.
2. Virbac Vitabest Natural Vitamin Supplement for Dogs 150ml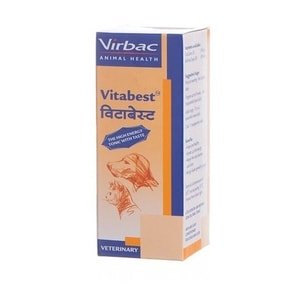 Vitabest is a health tonic for dogs and cats to boost up their health. ensures your pet the goodness of Omega-3 fatty acids, Omega-6 fatty acids, Vitamins A, E, and D. Vitabest Keeps the pet energetic, Aids reproductive health, Improves joint mobility, Improves mental alertness especially in young ones, Supports a healthy heart
3. Virbac Nutrich Tablets Minerals and Vitamins Supplement for Dog
Vibrac Nutrich is also a health supplement for dogs and cats. It is highly palatable since it is in tablet form. It supports growth & also helps in erythropoiesis, Prevention of nutritional alopecia, Healthy pregnancy, Prevention of epiphora and coprophagia, and Improving fertility.
4. Petcare Nutri-Coat Advance Concentrated Fatty Acids Supplement
Petcare Nutricoat Advance is one of the best-selling skin supplements for dogs and cats. It contains essential fatty acids, Omega 6, Omega 3 acids, and vital nutrients beneficial for maintaining skin health. It works on dandruff, dry skin and keeps the coat lustrous and healthy.

5. PET360 Omega 3+6 Multivitamin for Dogs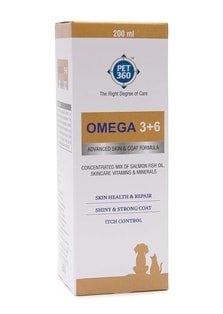 Pet360 Omega 3+6 is a wonderful skin supplement for dogs. OMEGA 3 & Omega 6 are important nutrients helpful for the dog's skin & coat health. This supplement also works in alleviating skin allergy in dogs and also helps with dandruff & skin scaling issues. It also promotes brain health, disease-fighting capability, cardiac and bone health.
6. Petvita Pet Supplement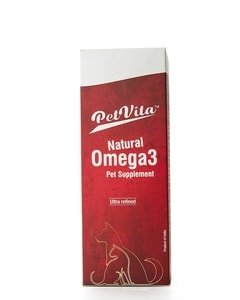 While with us our pets may miss out on eating their natural foods such as birds, and rodents, etc, and equally may miss many omega-3 fatty acids, EPA & DHA, from such foods. To fulfill this nutritional gap, Petvita natural omega 3 comes to the rescue.
Conclusion
Dog Multivitamins maybe or maybe not be necessary to your pet. It is always recommended to consult a veterinarian before giving any dog vitamins to your pets. It is always important to follow the dosage as per the advice of your vet.