Best Betta Fish food in India
Thinking about the best food for your betta fish? You are not alone. This is the most common question that arises among first-time betta keepers. Betta Fish requires a lot of protein in their diet. So Let's see some best betta fish food in India.
1. Hikari Betta Bio-Gold Aquarium Fish Food
Hikari Betta Bio-Gold is one of the top-rated betta fish foods in India. It contains unique ingredients which especially benefit the betta fishes. With Immune Boosting ingredients, Hikari betta bio-gold provides immunity against infectious diseases.
2. Optimum Betta Fish Food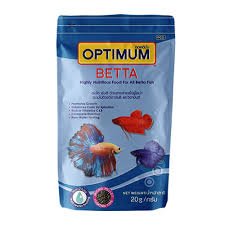 This is exclusive betta fish food coming from optimum fish foods. With Complete nutrition, this food enhances the growth and natural colour of the Betta fishes.
3. Taiyo Betta Pellets Fish Food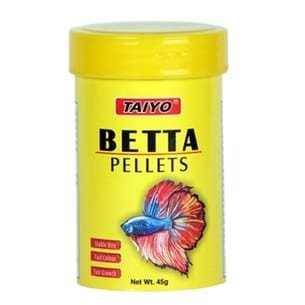 Taiyo Betta Fish food is one of the best betta fish food. With the unique formulation with brilliant ingredients, Taiyo betta pellets food consistently in the top position in the segment of betta foods. With ingredients such as Fish meal, wheat flour, squid meal, soya bean meal, krill meal, fish oil, shrimp meal, dehydrated meal, lecithin, vitamin E, D3, and vitamin A supplements, Taiyo betta pellets ensure good health and physical wellness of bettas and also improves their immunity.
4. Taiyo Pluss Discovery Betta Food
Taiyo Pluss Discovery Betta Foos is one awesome food for betta fish, It's always been consistent in quality, texture, and taste and sure your betta fish will love them. This food is Fortified with spirulina which is a natural growth promoter and colour enhancer of fishes. Also, Vitamin E and C in it improves the immunity of the fish to fight infectious disease.
Conclusion
Apart from these best betta fish foods, you can feed your betta fish blood worms, egg yolk, insects that fits in their mouth. You can also feed your bettas any other tiny pellets and flakes fish food available in the aquarium stores but the only thing you need to make sure the size of flakes or pellets fits in their smallmouth.